The Gentleman's Guide to Oktoberfest
Multivariate Testing
At this point, I've become quite the wizard at multivariate testing. My recent method has been to create 4 tests, each consisting of a photo group and a copy set, mixed and matched together. The result is 8 sets of copy and 8 photos, creating 64 variations of the same ad. I send them all out into the world for $25 per test, for 12 to 24 hours, and find the top performing creative to launch in Facebook Ads manager and use throughout the rest of the campaign.
Lead Generation Ads with Clear Calls to Action
Slideshow Lead Generation ads
This one was my top-performer, generating leads at $1.59 a piece. I'm not one to prefer strong "salesman-like" copy, since I believe people don't like to admit they're being sold to. They want to feel empowered to make their own choices with the information given. That's why I think the most successful transactions occur under-the-radar, or are often disguised as something else, like a partnership or event that creates value.
I designed the slideshow end cards to mimic the look and feel of the landing page.
Acquisition with Lead Forms
Facebook has made subscriber acquisition easy for us with the implementation of lead forms. People who see our ads on Facebook can easily subscribe to get InsideHook right in their inbox, or whatever special content we're offering at the time. No need to visit a landing page first. The lead form experience is quite seamless, and we've even integrated it with our CMS so subscribers are added to our email list directly, and this initiates a custom welcome email flow, based on the content promised in the form.
Organic Video Performance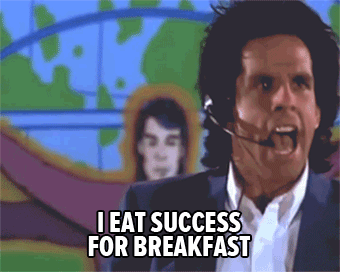 By the end of the short 3-day lead ads test, we collected 90 highly-targeted leads. By the end of the week, the landing page had 11,810 views and an average time on page of 4:24. This was done on a very low budget of $300, which included the preliminary multivariate testing for copy and creative. #success